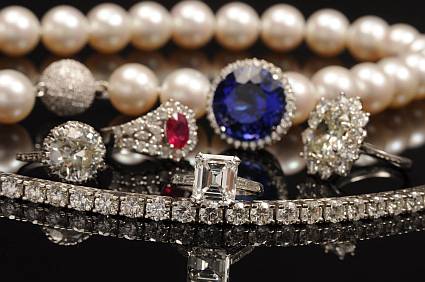 Where to sell jewelry in New Orleans? When it comes to selling fine gift assets like antique jewels, high-brand jewelry, luxury timepieces, and large estate diamonds, no jewelry buyer serves you better than New Orleans Jewelry Buyer. We provide courteous expert attention, while making fair cash offers for diamond jewelry, Swiss watches, and more.
When selling jewelry, the most important thing is trust and confidence. Our expert estate jewelers will get you the maximum cash you deserve for all types of couture jewelry and timepieces: Victorian rings, Edwardian pendants, Art Deco bracelets, and modern classics from luxury brands such as Cartier, David Yurman, Tiffany, Vacheron, Rolex, and Patek Philippe.
The selling process is easy and completely confidential. Simply call 504-358-0717 for a free consultation. Our jewelry buyers will use their in-depth knowledge of the national and international estate market to appraise the true re-sale value of your item. We will then give you our best cash offer possible. We'll help you sell your jewelry assets a better way…..today!
New Orleans Jewelry Buyer is a service division of Diamond Estate Jewelry Buyers, America's premier fine jewelry buyer. We serve the City of New Orleans, The North Shore, Slidell, Mandeville, Covington, and Baton Rouge.