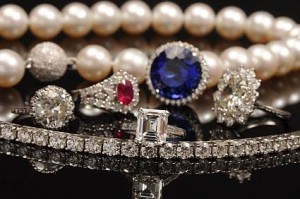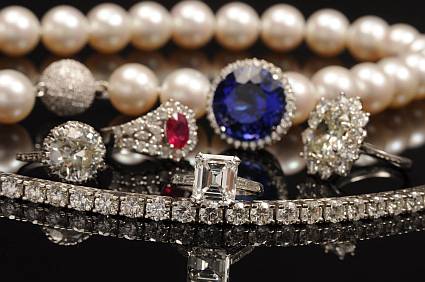 From diamond engagement rings to valuable antique jewelry, New Orleans Jewelry Buyer is the best place to sell jewelry in New Orleans and greater Louisiana. Conducting business on a platform of integrity, honesty, and superior customer service, we take pride in having become personal jewelry buyer to so many clients in New Orleans, LA.
When we say that we are "the best place to sell jewelry in New Orleans" it's therefore not just another advertising slogan. It's the driving force behind how we do business.
During your online research, you likely have encountered other New Orleans jewelry buyers who say that they too are the best place to sell jewelry in New Orleans—listing various reasons why. Some of these reasons can appear rather compelling on the surface. However, you may also have your doubts about which New Orleans jewelry buyer to trust—especially since this may be the first time you have ever tried to sell your jewelry or watch in Louisiana.
There is, of course, one quick & easy way to find out if New Orleans Jewelry Buyer truly is the best place to sell jewelry in New Orleans. Simply call or email us today for a free (no obligations) verbal appraisal of your fine jewelry or timepiece. Then compare our quote and friendly customer service with other Louisiana jewelry buyers, pawn shops, or estate buyers who offer free cash quotations.
Get a Cash Offer Now
However, we also would like to explain further why New Orleans Jewelry Buyer is trusted by clients throughout Louisiana as the best place to sell diamond jewelry, luxury watches, and important estate jewelry.
New Orleans Jewelry Buyer's Superior Resale Channels & Knowledge
When deciding on the best place to sell jewelry in New Orleans, you want to check the jewelry buyer's expertise in estate jewelry, antique jewelry, and previously-owned designer jewelry from brands like Harry Winston, Tiffany & Co., Cartier, Chopard, Neil Lane, and others.
In recent years, some jewelry stores in New Orleans have begun to buy back estate jewelry. While these New Orleans jewelry stores may have solid reputations and valuable fine jewelry knowledge, they often lack expertise in estate jewelry and the current resale market—because most New Orleans fine jewelers specialize in the sale of new jewelry rather than previously-owned jewelry.
The best places to sell jewelry in New Orleans are with jewelry buyers who have a deep background in important estate jewelry and antique jewelry. These New Orleans buyers have spent decades building expertise and establishing resale channels throughout the United States and internationally—all of which enables them to pay you more for your New Orleans estate jewelry.
New Orleans Jewelry Buyer is owned and operated by Carl Blackburn, a 2nd generation estate jeweler who early in his career traveled the United States selling vintage and antique jewelry to the country's best estate jewelry stores. Carl is also an internationally-recognized fine jewelry designer worldwide resale contacts, including private collectors and retailers. He is an expert in assessing the "intangible" aspects of New Orleans estate jewelry, such as the added brand value bestowed by legendary luxury brands.
At New Orleans Jewelry Buyer, we leverage Carl's expertise and the resale network he has built over the past 25+ years to get Louisiana residents more cash for their diamond jewelry, antique jewelry, and Swiss timepieces.
Get a Cash Offer Now
New Orleans Jewelry Buyer's Business Model & Low Overhead
The best place to sell estate jewelry in New Orleans is with an established local jewelry buyer who is able to keep their operating expenses low, while still attracting new clients and repeat business. There are some online jewelry buyers and New Orleans gold buyers who spend hundreds of dollars a day on Google ads. On top of that, some Louisiana jewelry buyers spend thousands of dollars on television and/or radio ads.
Many New Orleans jewelry buyers also have high daily operating expenses associated with staffing, inventory, and shop rentals and/or mortgage payments. High operating costs are especially true of businesses in large merchant areas and jewelry stores in high-end New Orleans shopping areas.
At New Orleans Jewelry Buyer, we spend no money on Google ads or Louisiana television and radio ads. Operating from a modest and secure buying office, we have built a successful business based on word-of-mouth and Carl Blackburn's established track record as one of the most prominent and trusted jewelry buyers serving Louisiana resident and clients nationwide. Our lower operating and advertising expenses are passed on to you in the form of higher cash payments for your New Orleans estate jewelry and watches.
Get a Cash Offer Now
New Orleans Jewelry Buyer's Credentials & Ethics
Lastly, the best place to sell jewelry in New Orleans is going to be with a Louisiana jewelry buyer who is upfront about who they are and has a professional track record that you can verify. Some online diamond buyers & New Orleans jewelry buyers make impressive claims about their experience and credentials, yet if you try to probe a little deeper, it is hard to find any information about the business and the people behind it.
Some New Orleans jewelry buyers put a Better Business Bureau sticker on their website, but when you search for them at the BBB, you find that they aren't registered or that they are registered under a different company name whose main business is not the purchase of estate jewelry and pre-owned diamonds.
Other New Orleans jewelry buyers make all kinds of promises and guarantees, while engaging in enormous amounts of online or traditional advertising (as we mentioned earlier). These companies often have the lowest ratings at the Better Business Bureau, hoping that New Orleans residents will quickly believe their promises instead of researching the company online. Then after a few years of operation, they close down or claim bankruptcy.
At New Orleans Jewelry Buyer, we are fully upfront about who we are and what we do. We are a Louisiana service division of Diamond Estate Jewelry Buyers, which has a spotless record with the Better Business Bureau. Our owner Carl Blackburn is an established figure in the estate jewelry business, as well as the world of designer jewelry—having previously developed the Beverly K Collection (one of the top selling fine jewelry collections in the United States). He also is widely recognized as a consumer advocate for estate jewelry sellers, having served thousands of clients in New Orleans and nationwide with exemplary service and high cash payouts.
Contact our New Orleans jewelry appraisers now to arrange your free appraisal and consultation. We look forward to showing you why we are the best place to sell jewelry in Louisiana and nationwide.
Get a Cash Offer Now